With best of breed productivity features and offerings, enable your staff to work efficiently and smarter even in hybrid work environments
Whether your business needs a newer version of Office applications (Word, Excel, PowerPoint, OneNote, Outlook, etc.), Cloud Services like Cloud-based email (Exchange online logo), Secure Cloud Storage (SharePoint Online and OneDrive for Business logo), and communication and collaboration (Teams and SharePoint logos), Microsoft 365 for Business has plans to suite your needs.
Microsoft 365 Empowers Customers to Do More With Less
Today's leaders are looking not just to create impact faster, but to prioritise the investments that will drive the most important and meaningful business outcomes for their organisations. They are optimising and streamlining so they can succeed where it matters most. At the same time, pressures from the evolving global economy are requiring organisations to reduce costs and optimise operations as they continue to shift to a world of hybrid work. The multiple capabilities needed to enable hybrid work – meetings, chat, phone, scheduling, project management, cloud storage, analytics and automation, security – can increase an organisation's total cost of ownership and the administrative complexity that accompanies adding, deploying, and managing each solution separately.
Microsoft 365 brings these capabilities together into one integrated experience that makes hybrid work easier and smarter for employees. With Microsoft 365, you can help your customers do more with less by enabling them to consolidate and eliminate operating costs, optimise business performance, and build a foundation for a zero-trust security strategy to reduce security breaches and their impact.
Did you know, customers who have consolidated to Microsoft 365 are:
50% more likely to strongly agree that the employee technology experience "helps keep users protected and data secure".
57% more likely to report that workers have technology that enables flexibility to choose where they get their jobs done.
81% are more likely to strongly agree that their employee technology experience improves recruitment and retention.
51% more likely to report that employees are able to seamlessly collaborate and in real-time.
76% more likely to strongly agree employee technology experience helps us delight our customers, stakeholders, and constituents.
Download these infographics to learn how to Do More with Less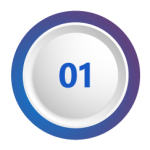 Digital Workforce
Enable your hybrid workforce with Microsoft 365 Business.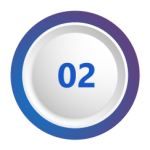 NextGen Windows Experience
Microsoft Cloud PC: Your PC, anywhere you work.
Seamless Security Data
Seamless security for a hybrid world.
Reimagine the way you work with Microsoft 365 and Microsoft Teams
Be productive anywhere
Get work done and stay connected whether you're working remotely or onsite.
Chat, call, and host meetings
Share documents in the cloud
Collaborate using Office apps
Connect via email and calendar
Secure your business
Help safeguard business data with built-in security features.
Defend against cyberthreats
Make customer data more secure
Help secure your devices
Manage users and devices
Get a cost-effective solution
Streamline IT setup, management, and costs with a single productivity solution.
Improve user productivity
Save on automation and IT costs
Consolidate vendor spend
Reduce cost of security risks
Get in contact with a solutions specialist.