CSP Server Subscriptions Program
Products that are purchased through the CSP Server Subscription Program, can be used on premise, on dedicated hardware, or in an Azure environment.
Upgrade and downgrade rights included.
No Academic or Charity pricing available yet.
Software purchased through this program can be deployed to physical or
virtual servers.
For on premise usage, servers must be dedicated to a single customer's use.
Software purchased through this program can be used in Azure.
License reassignment rights:
The 90-day rule applies.
Licenses may be reassigned between devices or users, but no more frequently
than every 90 days.
Exceptions:
Permanent hardware failure.
Termination of a user's employment .
Temporary reallocation for a user's absence or a device that is out of service.
The following products are available through the CSP Server Subscriptions model:
Windows Server Standard Core Licenses
Windows Server CAL (Device/User)
Windows Server Rights Management Services CAL
Windows Server Remote Desktop Services User CAL
SQL Server Standard/Enterprise Core licenses
Windows 7 Extended Security Updates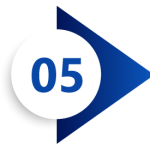 Accessing software and keys:
In the Microsoft 365 admin center, go to the Billing > Your products page.
On the Products tab, in the Software section, select the software that you want to
download.
On the subscription details page, in the Downloads & keys section, choose the
Product version, Language, and CPU & file type, then select Download.
To download the key, select Copy key to clipboard.
In the right pane, select Copy, then close the pane.
Paste the key in a file in a secure location and then enter it as instructed during
the software installation. The key is needed to activate the downloaded software.