A Guide to Microsoft Security Technologies
Increased security concerns with the changing SMB landscape.
Over 70% of SMBs think cyber
threats are becoming more of a business risk.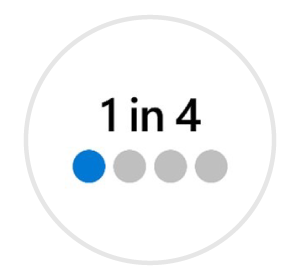 With nearly one in four SMBs
stating that they had a security breach in the last year, they have reason to be concerned.
Less than half of the SMBs
surveyed have a dedicated IT
security person in-house.
To better understand the evolving SMB security demands, Microsoft conducted a survey of more than 150 small and medium-sized organisations in April 2022.
More than 70% of SMBs responded that the risk posed by cyberthreats to their businesses is rising. They have cause for fear because almost one in four SMBs report having had a security compromise in the previous year. In reality, ransomware assaults have increased by more than 300 percent, and more than half of them targeted small enterprises.
Even while SMBs face comparable risks to businesses, they frequently lack access to the necessary tools and resources. Many SMBs still rely on conventional antivirus programs to protect themselves. Even while 80 percent of SMBs claim to have some sort of antivirus protection, 93 percent still worry about the growing and changing nature of cyberattacks, with phishing, ransomware, and data security topping their list of worries.
SMBs are particularly vulnerable since they sometimes have limited resources and no trained security personnel. Fewer than half of the SMBs polled, claimed to have an internal IT security specialist, and SMBs rank a shortage of qualified security personnel as their top security risk issue. Sophisticated enterprise security solutions are frequently too expensive, too complex, or both.
Delivering on security for all to help protect SMBs
Microsoft shared their belief in security for all and agreed that small and medium-sized businesses should be able to afford the same degree of security as large corporations. With the release of the standalone edition of Microsoft Defender for Business, they're thrilled to move that objective one step closer today. Defender for Business offers SMBs endpoint detection and response (EDR) features of enterprise-grade endpoint protection at prices and with the ease of use that small business clients and their partners expect.
 Microsoft 365 Business Premium, an all-inclusive security and productivity solution for companies with up to 300 employees, already comes with Microsoft Defender for Business. Defender for Business is now available for purchase as a stand-alone product.