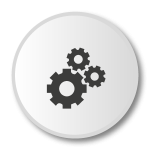 What is Microsoft Services?
The ability to unpack an opportunity in the tech world is becoming a little more complex. In many instances it will require a pre-sales discussion meaning that it becomes a technical discussion. Services are an important input for virtually all commercial activities. For partners to have the ability to include services, becomes a core determinant of the confidence the cusotmer will have in selecting their provider.
When reviewing partner competency levels, especially with all the changes implemeted by the vendor and the number of partners that are still very early on their cloud offering journey we are still obligated to ensure hypergrowth in SMB. As a Microsoft Solutions and Services Aggregator we have invested in technical teams to support the ecosystem.

Our Microsoft Services catalogue offers you multiple different pre-defined deployment options for Modern Work,  Security as well as scope-based offers specific to Azure. These offers are available via your First for Cloud webstore enabling you to open it up to your customers. You merely need to activate thes Services. Since we will be acting on your behalf (wearing your hat) it is important to complete a pre-scope activity at every opportunity – so let us help you to define the requirements with your customer upfront. Lets go get those deals and scale.
First Distribution & Microsoft Solutions & Services Aggregator
Identifying value-added market opportunities
Implementing differentiated value-added solutions
GTM strategies and delivering ROI for our channel partners
Up-selling, cross-selling and increasing demand
Reducing churn and driving longevity
SureStep and business growth
Taking the cloud to market
Why Azure?
Microsoft Services
Cloud Motivation & Objectives
Cloud Adoption
Solutions Partner Designation Certification Support